---
Read First-Hand How Our Services Made the Difference
---
Customer Satisfaction with Our Quality Window Tinting, Paint Protection, Alarms, Vinyl Wrap, Car Wash, Mobile Electronics and So Much More
---
Rocky Mountain Auto Works is very proud to have serviced more than 80,000 vehicles in the greater Sacramento area, providing their drivers with the best in window tinting, paint protection film, Water Smart car wash and detailing, and all their aftermarket accessory installation needs.
No matter how complicated the job or how tight the timeline, we strive to install the best product for each customer's needs, on schedule and on budget. There are thousands of vehicles on California roads right now that have been made better because of our dedicated team of qualified installers.
While our customer list is too long to name, many of the companies with whom we have continuing relationships include:
4 Wheel Parts
A Teichert & Son, Inc.
A&A Auto Body
A2Z Home Services
AA Auto Sales
ABC10
Acme Body Shop
Affordable Cremation Burial Center
All Foreign Domestic Body Shop
All Pumping & Septic
All Star Glass Corp Office
American Auto Care & Tire
American Medical Response
American River Auto Sales
American River Flood Control District
Anderson Bros Body Shop
API Global Transportation
Arden Auto Glass
Arnold's Towing, Inc
Atayas Motors
ATV Wholesale Outlet, Inc
Audi Beverly Hills
Auto Body Expressions
Auto Masters (The Car Czar)
Autostatt European
Becks Auto Sales
Bertolucci's Body & Frame
Bob's Body Shop
Body Works Unlimited
Bodycraft Collision Center
Bowling Auto Sales
Broesch Automotive
Bugformance
Bullet Audio Sunroof & Leather
Bureau of ATF
C.H.P. / Gov
C.H.P. HQ Motor Pool
Cal Expo, PD
Cal Fire CA Dept of Forestry & Fire Protection
Cal Fire Engineering Division
Cal Fire OSFM
Cal Fire State of Sacramento
Cal VIP
Cal West Auto Body
Caliber Collision
California State Lottery
California Super Store Dodge
Caltrans
Caltrans Dept of Transportation
CDCR/OCS Office
Cecil's Auto Body
Chet & Cliff's VW Garage
CHP Academy
CHP Dignitary Protection Section
CHP East Sacramento
CHP Fleet Operation Section
Citrus Heights Body Shop
City Auto Center
City Glass
City of Elk Grove
City of Sac. Fleet Mgmt(Kinney)
City of Sac. Kinney Parks Department
City of Sac. Main Mech. Shop
City of Sac. Sutters Landing
City of Sac.Dept. of PW(Rooney)
City of Sacramento Neighborhood Services Division
Coca Cola of Sacramento
Conover Car Care
Cooks Collision
County of Sacramento Central Division
County of Sacramento Downtown
County of Sacramento Fleet Buildup
County of Sacramento Fleet Services Division
County of Sacramento Fleet Services North
County of Sacramento Fleet Services.Light Auto
County of Sacramento Intl. Airport Sheriff
County of Sacramento North Central Garage
County of Sacramento OCIT
County of Sacramento Sheriff
County of Sacramento South
Cozz's Auto Body and Service
Custom Truck Accessories Sacramento
D.A.R.T.
D.E.A.
Defense Logistics Agency
Dennis Lesea Paint & Body
Dental Board of California
Department of Correction & Rehab
Department of Fish & Game
Department of General Services
Department of Health Services
Department of Homeland Security
Department of Insurance
Department of Insurance (Fraud)
Department of Justice
Department of Justice – ATF, Firearm Division, Gambling Control, Medicare Fraud
Department of Motor Vehicles
Department of the Army CID
Department of the Treasury
Department of Tranportation
DGA / OFA
DMV Investigations
Downtown Auto Repair
Downtown Ford
E Motor West
El Dorado County Sheriff Department
Elk Grove Subaru
Elk Grove Toyota Body Shop
Enterprise Rent-A-Car
Environmental Management Department
Enzo Auto Sales
EU Motor Sports
EU-Tech, Inc
F.B.I.
Fulton Body Shop
Future Ford of Sacramento
Gamboa's Body & Frame
GE Fleet Johnson & Johnson
GE Fleet Nagy Fleetnet
GE Fleet Services
Gearhead Garage
Golden State Collision
Golden1 Credit Union
Good Sales and Leasing
Hanlees Nissan Davis
Hanlees Toyota Davis
Happy Daze RV
Harley Davison of Sacramento
Hayes Bros. Auto Glass
Hubacher Auto Center
HUD
IAS
ICE
Industry Motors
Jaguar of Sacramento
Johnnie's Body Shop & Towing
KCRA Channel 3
Ken's All Foreign Automotive
Kniesel Collision
Kombi Haus VW & Audi
Kuni Buick GMC Cadillac Saab
Lamp's Volvo Service
Land Rover of Sacramento
Land Rover Rocklin
Legend Auto
Lexus of Roseville
Lexus of Sacramento
Linville Tire & Alignment
Lubo's Bavarian Motors
Luxury Motor Cars
M & K Auto Inc.
M&S Auto
Maita Body Shop
Maita Chevy
Maita Honda
Maita Mazda
Maita Subaru
Maita Toyota
Markstein Beverage Co.
Marty Vanich Auto Repair
Maserati of Sacramento
Mel Rapton Body Shop
Mel Rapton Honda
Mercedes Benz of Sacramento
Modern Classic Automotive
Natomas Auto Body
Neumann Limo.
Niello Acura
Niello Audi
Niello BMW
Niello Collision Service
Niello Fiat
Niello Mini
Niello Porsche
Niello Volvo
Niello VW
Nissan of Sacramento
North Valley Fleet Services, Inc
North Valley Isuzu Trucks
Office of the Inspector General
On The Go Auto Glass
P.G.& E.
Pac Box Movers
PACSAT International
Pan Pacific RV Center
Paradyme Inc.
Performance Chevrolet
Perry's Body Shop
Placer County D.A. Bureau of Investigation
Prestige Auto Sales
Roto Rooter Sacramento
S.M.U.D.
Sacramento Air Quality District
Sacramento Auto Sales
Sacramento County Resources
Sacramento European
Sacramento Int'l Airport – Sheriff
Sacramento Kings
Sacramento Metro Fire District
Sacramento Police Department
Sacramento Regional Bus
Sacramento Regional Transit Police
Sacramento Volvo Services (SVS)
Safelite Auto Glass
Scott's Mobile Auto Glass
Secret Service
Sheriff Department
Social Security Administration
State Controller's Office
The Car Source
The Golden 1 Credit Union
The Lightning Geek
The Niello Company
The Trenchless Company
Tognottis Auto World
Toticom Sacramento
Travelers Insurance
Turf Star Inc.
Twin Rivers Police Department
U.S. Fish & Wildlife Services
U.S. Marshalls Service
U.S. Postal Services
U.S.D.A. Forest Sevices
University Honda
US Army Corps of Engineers
Valley Motor Werks
Vanco
VIP Limo ofGranite Bay
Walt Stickel Body & Frame Shop, Inc

---
Contact Us Now For Your Free Estimate!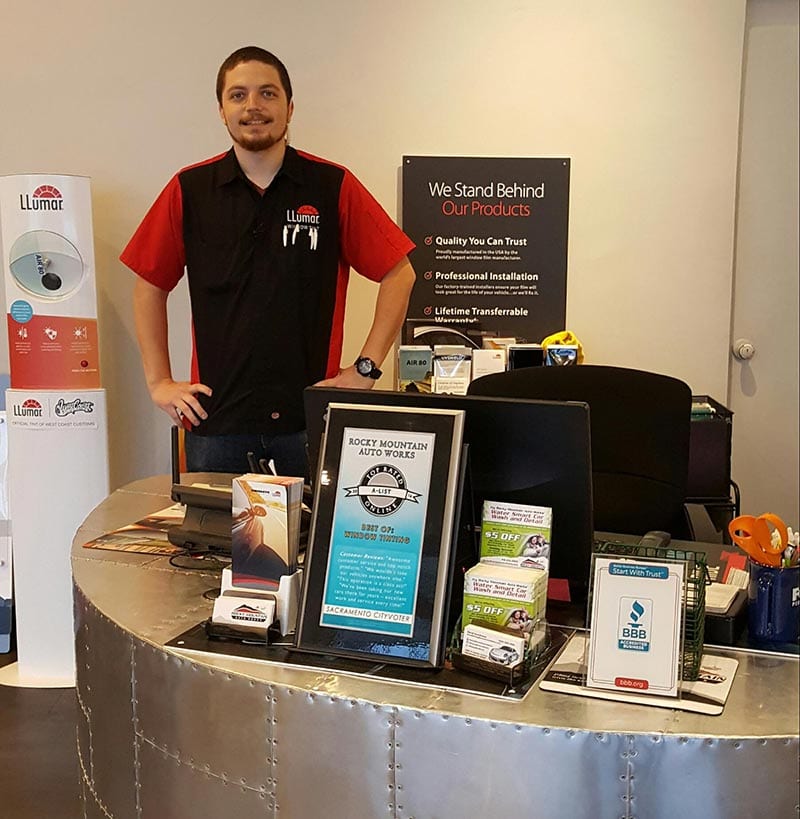 Contact Us
Reach us at 916-922-3960, or by submitting the form below