---
Paint Protection Film Prep
---
Before Installation and Aftercare
---

---
Rocky Mountain Auto Works in Sacramento is dedicated to the professional installation of your paint protection film and backs up our work with a satisfaction guarantee. However, we offer a few suggestions to help you care for your new clearbra protection and ensure it protects your paint job against nicks and scratches.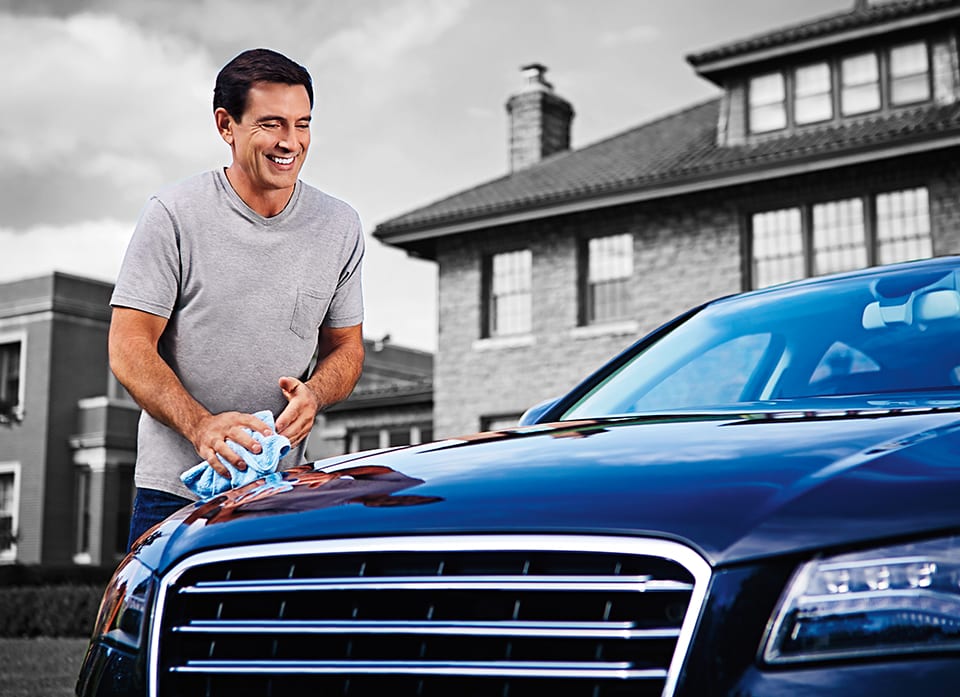 Prep Your Vehicle
We suggest that your check out all pattern selections for your car.
For the best paint protection application, we recommend that you have your vehicle washed.
We ask that you please remove all your personal valuables from the inside of your car.
Aftercare
Before washing or applying treatments, allow a minimum of 72 hours for the film to completely cure and for moisture to evaporate.
Do not use a pressure washer or drive-through car wash for the 30-day cure time. Hand wash only.
Use only car wash soap. Do not use powder-based or abrasive cleaners, solvent-based degreasers, rubbing compound, clay, or other types of abrasives. No high-speed buffing or polishing equipment. No bug or tar removers.
When waxing your new paint protection film, we recommend you use Plexus plastic cleaner protectant and polish only. We'll give you a free can with your installation.
After your 30-day cure time, follow our instructions to achieve the highest level of protection and appearance:

Regular waxing is required to maintain the film's luster.
For wax buildup around the edges, gently use a cotton swab dipped in isopropyl 70% - 90% (rubbing alcohol).
When washing your car using high-pressure washers, keep nozzle at least 36 inches away from paint protection edges.
Do not used dyed or colored car waxes on the film; use only soft terrycloth or microfiber towels on the film.
---
Contact Us Now For Your Free Estimate!
For your free paint protection film, car window tinting, eco-green car wash & detailing, vinyl wraps & graphics, car security & mobile entertainment or any other aftermarket accessory installation quotes, contact Rocky Mountain Auto Works in Sacramento.
Contact Us
Reach us at 916-922-3960, or by submitting the form below